Our greatest satisfaction is our customers' success.
Pofisur has worked on a huge variety of projects carried out during its extensive professional career. Major national and international companies trust our work to implement their industrial production systems. At Pofisur we have many challenges: manufacturing and commissioning plants from the ground up, renovating facilities, upgrading production systems, etc.
These are some of our most outstanding projects: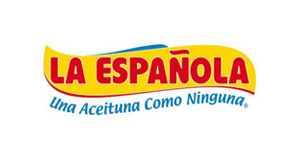 La Española (La Española Alimentaria Alcoyana S.A.)
La Española, a company that markets packaged green, black and stuffed olives. Although it has added other products such as vinegar and gazpacho, olives are its main product and it is one of the best-known table olive brands. It was founded in 1941 and its headquarters are in the city of Alcoy, Alicante.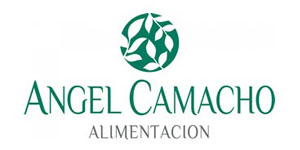 Ángel Camacho Alimentación S.L.
This business, which processes and packages table olives, edible oils, jams, pickles and condiments, is one of the sector's most important food companies. With over 100 years of experience on the market, it has offices in countries like the United Kingdom, Argentina, the USA and Poland. Its national and international brands such as Fragata, La Vieja Fábrica, Susarón, Mario and Bulerías are present on both Spanish and overseas markets.
SERPIS (Cándido Miró S.A.)
A major national company dedicated to table olives and pickles. Its factory located in Alcoy (Alicante) has a floor area of 18,000 m² and has the capacity to store 3 million kilos of olives, with a production of over 36,000 kilos of olives per shift.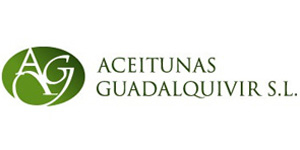 Aceitunas Guadalquivir S.L.
Aceitunas Guadalquivir, based in Seville (Spain), is currently one of the 5 largest companies in the world in the table olives sector. Processing more than 50 million kilos of olives per year and with over 400 employees at 4 manufacturing plants, it has a presence in more than 60 countries. Its main best-known brands are Excelencia and Floresur.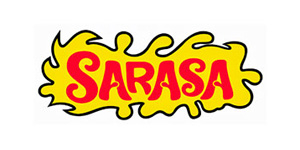 Aceitunas Sarasa
Aceitunas Sarasa is a family business dedicated to the production and elaboration of high-quality table olives and pickles. The company has two processing plants. The first with a floor area of 11,000 m2 in Andosilla, Navarra and the second with 15,000 m2 in Almendralejo, Badajoz.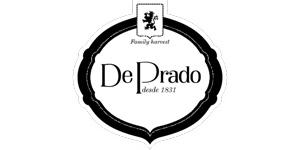 De Prado
De Prado Quality Foods is a company dedicated to the marketing of high-quality agri-food products. It is the culmination of seven generations of family tradition of cultivating olives and producing olive oil. It currently owns vast swathes of olive groves in Spain, Portugal and Chile.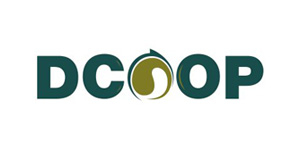 Grupo Dcoop
The Dcoop S.Coop.And. Food Group is a major second-degree food cooperative. In other words its members are companies - mostly cooperatives - which in turn are owned by 75,000 farmers and cattle rearers.

Dcoop is the world's largest producer of olive oil and is also a leading producer of wine. It also operates in the supply, livestock, nuts and cereals sectors.
Aceitunas Cazorla
A company that has been dedicated to table olives since 1958. The company currently has a floor space of over 5,000 m2 of manufacturing plants, and its own plantations.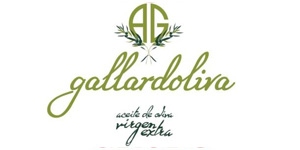 Gallardoliva
A company from the province of Cordoba, dedicated to the production and marketing of Extra Virgin Olive Oil. The company has been growing since 2003 and currently has a packaging plant with the capacity to automatically package up to 15,000 litres per day.
S.C.A. Nuestra Señora del Rosario
An agricultural cooperative which was initially dedicated to milling olives to obtain oil. It currently provides a wide range of services and has more than 1,200 members both from the district of El Saucejo, where its facilities are located, and from several neighbouring villages.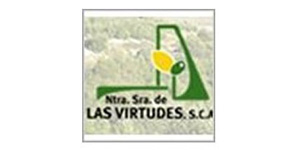 S.C.A. Nuestra Señora de la Virtudes
An agricultural cooperative that has been providing olive oil and table olive production and packaging services since 1961. Located in the town of La Puebla de Cazalla, Seville, it has over 1,800 farmer members.
Olivar de Siurot S.L.
A company dedicated to the processing, packaging and sale of extra virgin olive oil. Its facilities are located in Hacienda La Cigüeña (La Campana, Seville) and they have equipment fitted with the latest olive oil production technology to guarantee a high-quality product.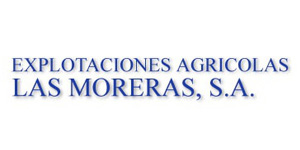 Explotaciones Agrícolas Las Moreras
A company dedicated to the agricultural exploitation of farms and agricultural product processing industries. Very high-quality table olives come from Hacienda Las Moreras, located in Aljarafe areas of Seville. The estate has 85,000 trees of the manzanilla and gordal varieties, marketed under the Burladero and Seville brands.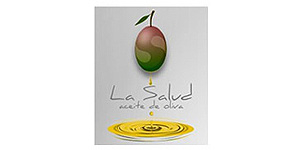 S.C.A. Nuestra Señora de la Salud
The olive-growing cooperative Ntra. Sra. de la Salud, "COVIDESA", can be found in Posadas, strategically located between fertile countryside lands and the Sierra Morena in Cordoba. It has 4,250 cultivated hectares and has a modern and innovative table olive collection plant. Its business has diversified in recent years, including a fruit and vegetable warehouse for the La Vega fruit trade.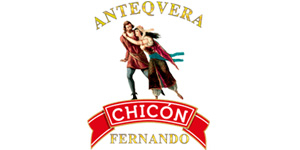 Aceitunas Chicón Lebrón S.L.
A company located in the municipality of Antequera (Malaga), dedicated to table olives. It has a painstaking production process to conserve all of the flavour of the product and its brand is distributed throughout Spain.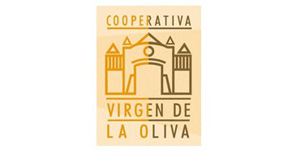 S.C.A. Nuestra Sra. Oliva
The Virgen de la Oliva cooperative has 3 important sections: wine, dressings and an olive mill. It has modern systems and production facilities, with the latest integrated technologies. Located in Mollina (Malaga), a town that produces most of the wine with the Protected "Malaga" and "Sierras de Malaga" Appellations of Origin. The area is also known for its excellent quality of olive oil and table olives, where perhaps the climate is the determining factor.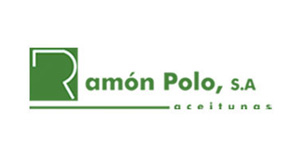 Ramón Polo
Ramón Polo S.A. is a family business with a marked Spanish nature that has been operating for more than 50 years in the town of Dos Hermanas (Seville). The company is currently dedicated to bulk sales of the most typical varieties from the province of Seville, including our best-selling olive, Gordal, and Hojiblanca and Manzanilla.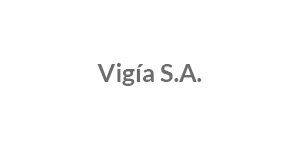 Vigía S.A.
This is an olive farm located in Seville's Sierra Sur, which has for several years been using the integrated production system, which requires the use of environmentally friendly cultivation practices to obtain high-quality products. With its own production system, it offers high-quality olive oil and table olives by ensuring absolute control over the production process.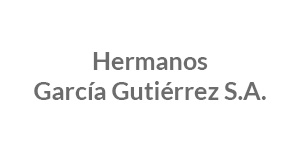 HNS García Gutiérrez S.A.
A company located in Morón de la Frontera (Seville), dedicated to the packaging and marketing of table olives.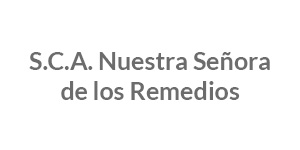 S.C.A. Nuestra Señora de los Remedios
A cooperative with a large turnover and modern facilities dedicated to the extraction and packaging of olive oil and table olives. Located in the Andalusian town of Antequera, it has over 1,000 members from all over the region.